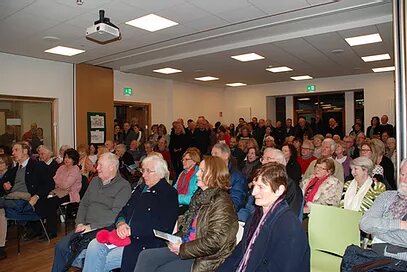 Launch of Main Street: a History of the Heart of Dundrum
The illustrated booklet, Main Street: a history of the heart of Dundrum, was written by local historian John Lennon and produced by Imagine Dundrum to celebrate and raise awareness of Dundrum's rich built heritage, and the need to preserve it in the light of forthcoming redevelopment in the village.
​
It was launched in the new Holy Cross Parish Centre by local TD and Minister for Culture, Heritage and the Gaeltacht, Josepha Madigan. Around 180 people were welcomed to the Centre and the event by Parish Priest Fr John Bracken.
​
Anne Colgan, Chair of Imagine Dundrum, explained the booklet's importance to the group's campaign to ensure the unique character and heritage of Dundrum Village is not lost when large-scale redevelopment takes place. The vital information it provides will also strengthen the proposal made to DLR County Council for the designation of Main Street as an Architectural Conservation Area.
​
Imagine Dundrum hopes that current thinking on 'place-making' in urban redevelopment will ensure a more collaborative approach than before, one in which planners and developers listen fully to local people, who have the strongest stake in the best possible outcome. Imagine Dundrum has been pressing for a Local Area Plan process for Dundrum in 2018, which will provide significant opportunities for this engagement.
​
Launching the booklet, the Minister strongly supported its message and endorsed the aims of Imagine Dundrum and its work of nurturing the local community as the townscape grows and changes, urging all stakeholders to work together to ensure that community is placed 'front and centre' in the new development.
​
Supporting Imagine Dundrum's promotion of a civic and community centre in the heart of the village, she said she was convinced of the need for 'a dedicated civic space', which would also be a community hub and a place for cultural events, would provide for 'town hall' type meetings, and fully respond to local needs and wants. She promised as a local TD to do all she could to ensure this key element in Dundrum's future becomes reality. Finally, she urged local representatives and local groups to work together to ensure the new Dundrum retains its strong community focus and its special sense of place.
​
Local historian John Lennon talked of his personal ties to Dundrum and passion for recording its history, before outlining the long history of Dundrum recorded and illustrated in the booklet, noting a number of fascinating points in its development from medieval castle settlement to modern urban village.
​
Recalling the horror of local people at the previous developer's plans in 2008, his hope for the future is for a new development that sympathetically and sensitively blends old and new and so retains Dundrum's unique character. What happens now, he said, will set the stage by creating the physical environment for the local community for the next 50 years, so it is vital that we get it right!
​
Stephen Mulhall, lecturer in Architecture in UCD, outlined the current project that he and a group of 4th year/ Masters students are undertaking, imagining and designing innovative future housing possibilities in Dundrum as part of a longer-term UCD Architecture School concern with Ireland's housing crisis. They were delighted to be invited to participate in the launch and display some of their architectural models to stimulate conversation and ideas. The students' end-of-year exhibition in May will be open to the public, and they hope it will contribute to lively and productive dialogue about Dundrum's future.
​
Closing the formal part of the meeting, Anne Colgan thanked everyone involved in the many different aspects of the publication and the launch. She hoped that the great support and interest which Imagine Dundrum has received over the last two years from local organisations, groups and individuals will continue to grow, so that in future the whole community can 'look back with pride and forward with optimism'.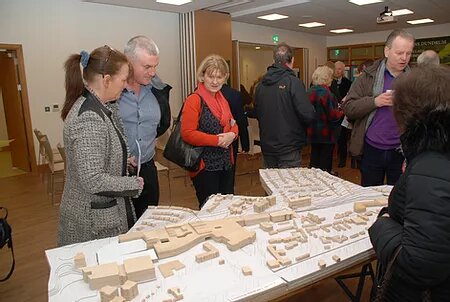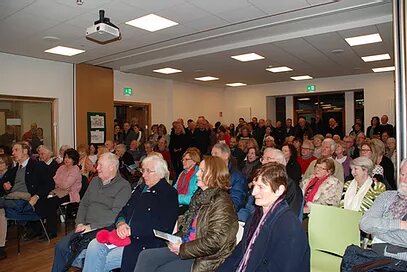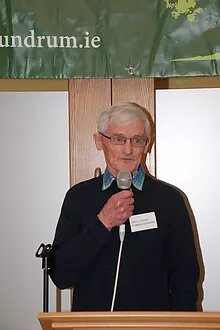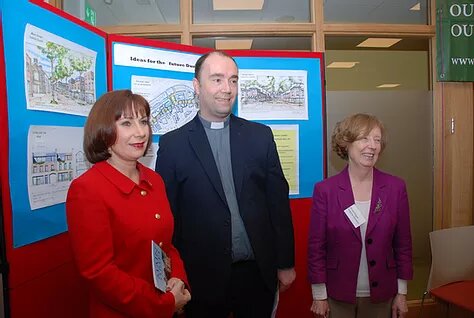 https://www.imaginedundrum.ie/wp-content/uploads/2020/10/fa79d2_15c9fc9fd0c84b5ba878e46642fd0c45_mv2_d_3872_2592_s_4_2.jpg
272
407
ID_Admin2021
https://www.imaginedundrum.ie/wp-content/uploads/2021/01/logo1.png
ID_Admin2021
2018-03-21 10:54:55
2023-04-20 11:18:44
Launch of Main Street: a History of the Heart of Dundrum