Starting point
Imagine Dundrum formed in early 2016 when a number of local volunteers came together to reflect on the dilapidated state of Dundrum Village, and to consider how we in the local community could help reverse its decline. We quickly realised we had a shared ambition: to see our Village restored as the thriving heart of the wider Dundrum area, with civic and community facilities to meet the needs of the rapidly-growing population.
Context
There was no time to waste. Developer Hammerson had recently bought the old Dundrum Shopping Centre site and buildings on Main Street, and planned a second major retail centre there. At the same time, the County Council had decided to produce a Local Area Plan for Dundrum, which could profoundly shape its future.
We strongly agreed that Dundrum must not be redeveloped and changed without substantial community involvement in the planning processes, and so decided to form a group and work together on building that involvement.
Our name
The group's name was inspired by community place-making initiatives in the US, beginning with 'Imagine Chicago', and its ethos of 'Understand, Imagine, Create' – shaping the future of a place through dialogue and collaboration.
First steps
At the start, we worked together to become well-informed as campaigners, and developed a vision and basic principles for Dundrum's development, along with a set of architectural drawings to illustrate the possibilities.
Engaging the community
We brought these to a series of meetings – with residents' associations, local businesses and organisations, our local Ward Councillors – to stimulate discussion and build support. We made sure to introduce Imagine Dundrum and its ideas to senior Council officials and to Hammerson representatives.
In 2017 we ran a public meeting as a 'community conversation', and local people talked powerfully of their strong attachment to their home place, their sense of its uniqueness, and their feelings of loss because of its current state.
Their strongly-expressed support for Imagine Dundrum's thinking and plans gave the group the impetus to set out on the next four years of steady campaigning work, which are now (2021) beginning to show positive results.
People in Imagine Dundrum
Core group: it has 17 members drawn from the wider Dundrum area – from Churchtown to Taney and Windy Arbour to Ballinteer. They have between them a wide range of experience and interests in community development, public administration, sustainable development, youth and disability advocacy, heritage, education, law, business and much more.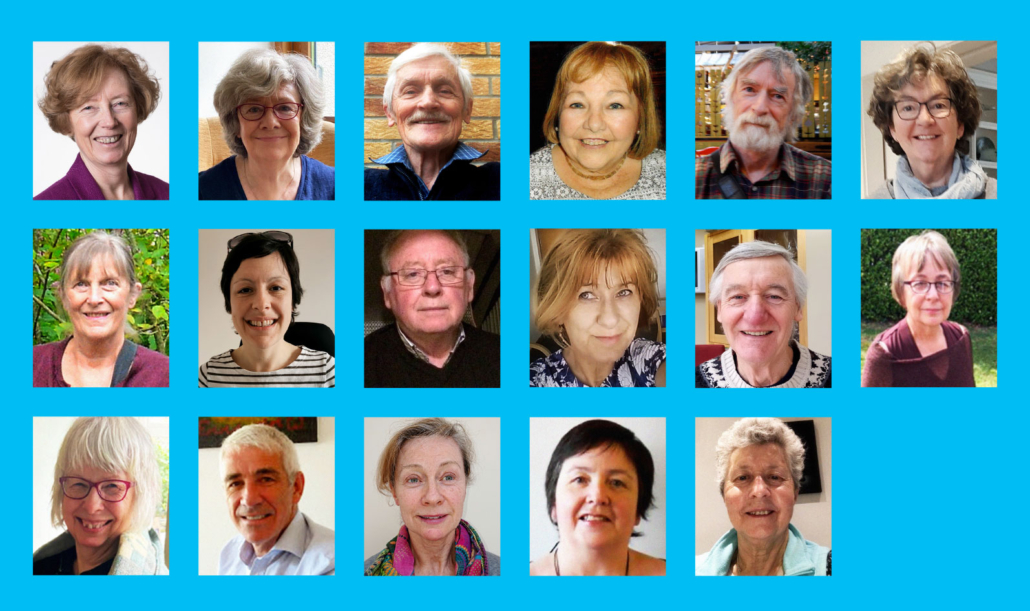 Expert help: Imagine Dundrum draws on many experts for technical support and knowledge, including local architects and experts in conservation/ heritage, disability advocacy, graphic design, photography and journalism. It has partnered with specialist bodies including the Irish Architecture Foundation, the UCD School of Architecture, Planning and Environmental Policy, An Taisce's South Dublin planning committee, and more.
As a community-based group, Imagine Dundrum is a member of Dún Laoghaire Rathdown's Public Participation Network (PPN).
We are a not for-profit voluntary group funded by our member contributions, and through community grants for specific projects from Dun Laoghaire Rathdown County Council.